My Blog
Posts for tag: chipped tooth
By Daniel J Poticny DDS
February 14, 2020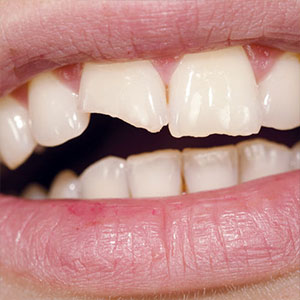 As tough as teeth are, life can take its toll on them and sometimes lead to parts of them chipping off. Although it might not affect a tooth's overall health, it can certainly downgrade its appearance.
But we can restore a chipped tooth like new, and it may not require extensive dental work. Thanks to a versatile dental material called composite resin, we can often bring back a tooth's natural appearance in just one visit.
Tooth-colored resins have been around for decades, but their application has been limited due to issues with durability. Recently developed bonding techniques, though, have made them a workable option for restoring mild to moderate tooth defects.
We do this by applying and bonding the composite resin to a tooth to "fill in" the missing portion. While it's often a short process, it does require a thorough understanding of tooth anatomy, function and aesthetics.
We begin with a comprehensive exam to assess the true condition of a chipped tooth. Some dental defects might be better served with a porcelain restoration like a veneer or crown for best results. Still, there are a wide range of defects for which composite resins is a solid repair choice.
Once we've determined bonding is appropriate, we prepare the tooth by first roughening its outer surface and then etching it with an acid solution to increase bonding strength. We then apply a luting agent, a kind of dental cement, also to aid with bonding.
We then begin applying the composite resin in liquid form, one layer at a time. This layering process helps simulate the color depth and shape of the tooth, and to further incorporate strength into the restoration. We're also careful at this point to match the variations of color with those of the surrounding teeth so that it looks as natural as possible.
As we finish each layer, we apply a curing light to harden the resin. We can then polish the finished product and make adjustments for the bite. The end result is a tooth that not only looks whole, but natural and blended with the rest of your teeth. Bonding could truly change your smile in just one visit.
If you would like more information on cosmetic dental restorations, please contact us or schedule an appointment for a consultation. You can also learn more about this topic by reading the Dear Doctor magazine article "Artistic Repair of Front Teeth With Composite Resin."
By Daniel J Poticny DDS
October 27, 2019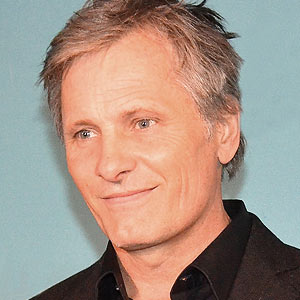 The Golden Globes ceremony is a night when Hollywood stars shine their brightest. At the recent red-carpet event, leading man Viggo Mortensen had plenty to smile about: Green Book, the movie in which he co-starred, picked up the award for Best Motion Picture—Musical or Comedy. But fans looking at the veteran actor's big smile today might not realize that it once looked very different. A few years ago, an accident during the filming of The Two Towers took a major chip out of Mortensen's front tooth!
That might be OK for some movies (think The Hangover or Dumb and Dumber)—but it's not so great for everyday life. Fortunately, Mortensen visited a dentist promptly, and now his smile is picture-perfect. How was that accomplished? He didn't say…but generally, the best treatment for a chipped tooth depends on how much of the tooth's structure is missing.
If the tooth has only a small chip or crack, it's often possible to restore it via cosmetic bonding. This procedure can be done right in the dental office, frequently in a single visit. Here's how it works: First the tooth is cleaned and prepared, and then a tooth-colored resin is applied to the area being restored. After it is cured (hardened) with a special light, additional layers may be applied to build up the missing structure. When properly cared for, a tooth restored this way can look good for several years.
For a longer-lasting restoration, veneers may be recommended. These are wafer-thin shells made of durable material (most often porcelain) that cover the front (visible) surfaces of teeth. Strong and lifelike, veneers can match the exact color of your natural teeth—or give you the bright, high-wattage smile you've always wanted. No wonder they're so popular in Hollywood! Because veneers are custom-made for you, getting them may require several office visits.
If a chip or crack extends to the inner pulp of the tooth, a root canal procedure will be needed to keep the tooth from becoming infected—a situation that could have serious consequences. But you shouldn't fear a root canal! The procedure generally causes no more discomfort than filling a cavity (though it takes a little longer), and it can help save teeth that would otherwise be lost. After a root canal, a crown (cap) is generally needed to restore the visible part of the tooth.
When a damaged tooth can't be restored, it needs to be extracted (removed) and replaced. Today's best option for tooth replacement is a dental implant—a small, screw-shaped post inserted into the bone of your jaw that anchors a lifelike, fully functional crown. Implants require very little special care and can look great for many years, making them a top choice for tooth replacement
If you have questions about chipped or damaged teeth, please contact our office or schedule a consultation. You can read more in the Dear Doctor magazine articles "Artistic Repair Of Front Teeth With Composite Resin" and "Porcelain Veneers."