My Blog
Posts for: June, 2021
By Daniel J Poticny DDS
June 18, 2021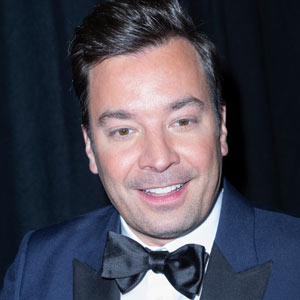 Even though coronavirus lockdowns have prevented TV hosts from taping live shows, they're still giving us something to watch via virtual interviews. In the process, we're given occasional glimpses into their home life. During a Tonight Show interview with Seahawks quarterback Russell Wilson and his wife, R & B performer Ciara, Jimmy Fallon's daughter Winnie interrupted with breaking news: She had just lost a tooth.
It was an exciting and endearing moment, as well as good television. But with 70 million American kids under 18, each with about 20 primary teeth to lose, it's not an uncommon experience. Nevertheless, it's still good to be prepared if your six-year-old is on the verge of losing that first tooth.
Primary teeth may be smaller than their successors, but they're not inconsequential. Besides providing young children with the means to chew solid food and develop speech skills, primary teeth also serve as placeholders for the corresponding permanent teeth as they develop deep in the gums. That's why it's optimal for baby teeth to remain intact until they're ready to come out.
When that time comes, the tooth's roots will begin to dissolve and the tooth will gradually loosen in the socket. Looseness, though, doesn't automatically signal a baby tooth's imminent end. But come out it will, so be patient.
Then again, if your child, dreaming of a few coins from the tooth fairy, is antsy to move things along, you might feel tempted to use some old folk method for dispatching the tooth—like attaching the tooth to a door handle with string and slamming the door, or maybe using a pair of pliers (yikes!). One young fellow in an online video tied his tooth to a football with a string and let it fly with a forward pass.
Here's some advice from your dentist: Don't. Trying to pull a tooth whose root hasn't sufficiently dissolved could damage your child's gum tissues and increase the risk of infection. It could also cause needless pain.
Left alone, the tooth will normally fall out on its own. If you think, though, that it's truly on the verge (meaning it moves quite freely in the socket), you can pinch the tooth between your thumb and middle finger with a clean tissue and give it a gentle tug. If it's ready, it should pop out. If it doesn't, leave it be for another day or two before trying again.
Your child losing a tooth is an exciting moment, even if it isn't being broadcast on national television. It will be more enjoyable for everyone if you let that moment come naturally.
If you would like more information on the importance and care of primary teeth, please contact us or schedule a consultation. To learn more, read the Dear Doctor magazine article "Importance of Baby Teeth."
By Daniel J Poticny DDS
June 08, 2021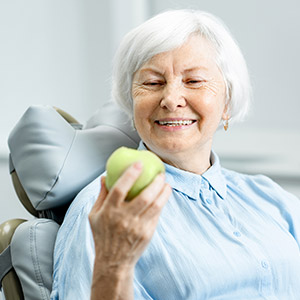 Around one in ten U.S. adults have diabetes, a metabolic disease that can disrupt other aspects of a person's health like wound healing and vision. It could also cause complications with dental implants, the premier replacement choice for missing teeth.
There are two basic types of diabetes. In type 1 diabetes, the pancreas stops producing insulin, a hormone needed to regulate the amount of sugar glucose in the bloodstream. With the more prevalent type 2 diabetes, the body either doesn't produce enough insulin or doesn't respond efficiently to the insulin produced.
Uncontrolled diabetes can contribute to several dangerous health conditions. In addition to vision impairment and poor wound healing, diabetics are at higher risk for other problems like kidney disease or nerve damage. Drastic swings in blood glucose levels can also cause coma or death.
Many diabetics, though, are able to manage their condition through diet, exercise, medications and regular medical care. Even so, they may still encounter problems with wound healing, which could complicate getting a dental implant.
An implant is composed of a titanium metal post imbedded into the jawbone. Because of its affinity with titanium, bone cells naturally grow and adhere to the implant's metal surface. Several weeks after implant surgery, enough bone growth occurs to fully secure the implant within the jaw.
But this integration process may be slower for diabetics because of sluggish wound healing. It's possible for integration to not fully occur in diabetic patients after implant surgery, increasing the risk of eventually losing the implant.
Fortunately, though, evidence indicates this not to be as great a concern as once thought. A number of recent group studies comparing diabetic and non-diabetic implant patients found little difference in outcomes—both groups had similar success rates (more than 95 percent).
The only exception, though, were diabetic patients with poor glucose control, who had much slower bone integration that posed a threat to a successful implant outcome. If you're in this situation, it's better if you're first able to better control your blood glucose levels before you undergo surgery.
So, while diabetes is something to factor into your implant decision, your chances remain good for a successful outcome. Just be sure you're doing everything you can to effectively manage your diabetes.
If you would like more information on diabetes and dental health, please contact us or schedule an appointment for a consultation. You can also learn more about this topic by reading the Dear Doctor magazine article "Dental Implants & Diabetes."